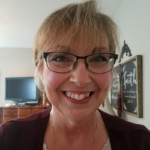 WHAT IS THE BIG IDEA?
My name is Denise Witt and in 2005 I began my pursuit to learn web design. At the time I was part owner of a company that needed an updated web presence. I quickly discovered that the functionality and design that I desired carried a hefty price tag unless I wanted to go with a templated site that had very few customizable options.
Being a homeschool mom, as well as a self learner, I was determined to learn how to create the web presence that our company not only needed but also desired. I began to scour the web for resources on how to learn to code, a term that in and of itself was new to me. One thing led to another and before long I was proficient enough to put together a custom site that fit our needs.
Big Idea came about after my freelance gig on the side became a full time commitment. The company has gone through many transitions over the years, with at one time employing up to 6 full time people. However, economically it became extremely stressful and I had to make the difficult decision to go back to being a one person operation offering WordPress web development and graphic design.
The one thing that has remained the same is my love for people and helping them to achieve a web presence that will represent the work they love. Every job presents an opportunity for me to help others showcase their own Big Idea to the world.
WEB • BRANDING • UX/UI
With over 15 years of experience in all aspects of web development, branding and UX / UI, Big Idea can be the catalyst to bring your Big Ideas to fruition.
TELL ME MORE ABOUT YOUR PROJECT