Portland Christian School
Portland Christian School was in need of  marketing support for all of their school publications along with an updated website that could support their demand for frequent updates. Big Idea came on board in a web development / graphic designer role in conjunction with the needs of their marketing director.
Big Idea has been incremental in the development of all aspects of their marketing strategy with a new website, numerous publications, logos, signage, fund raising campaign materials as well as designing full wall displays for school property installation.
REQUIREMENTS
WEB DEVELOPMENT – CUSTOM FUNCTIONALITY – GRAPHIC DESIGN – MARKETING – CUSTOM PUBLICATIONS – CUSTOM SIGNAGE – BRANDING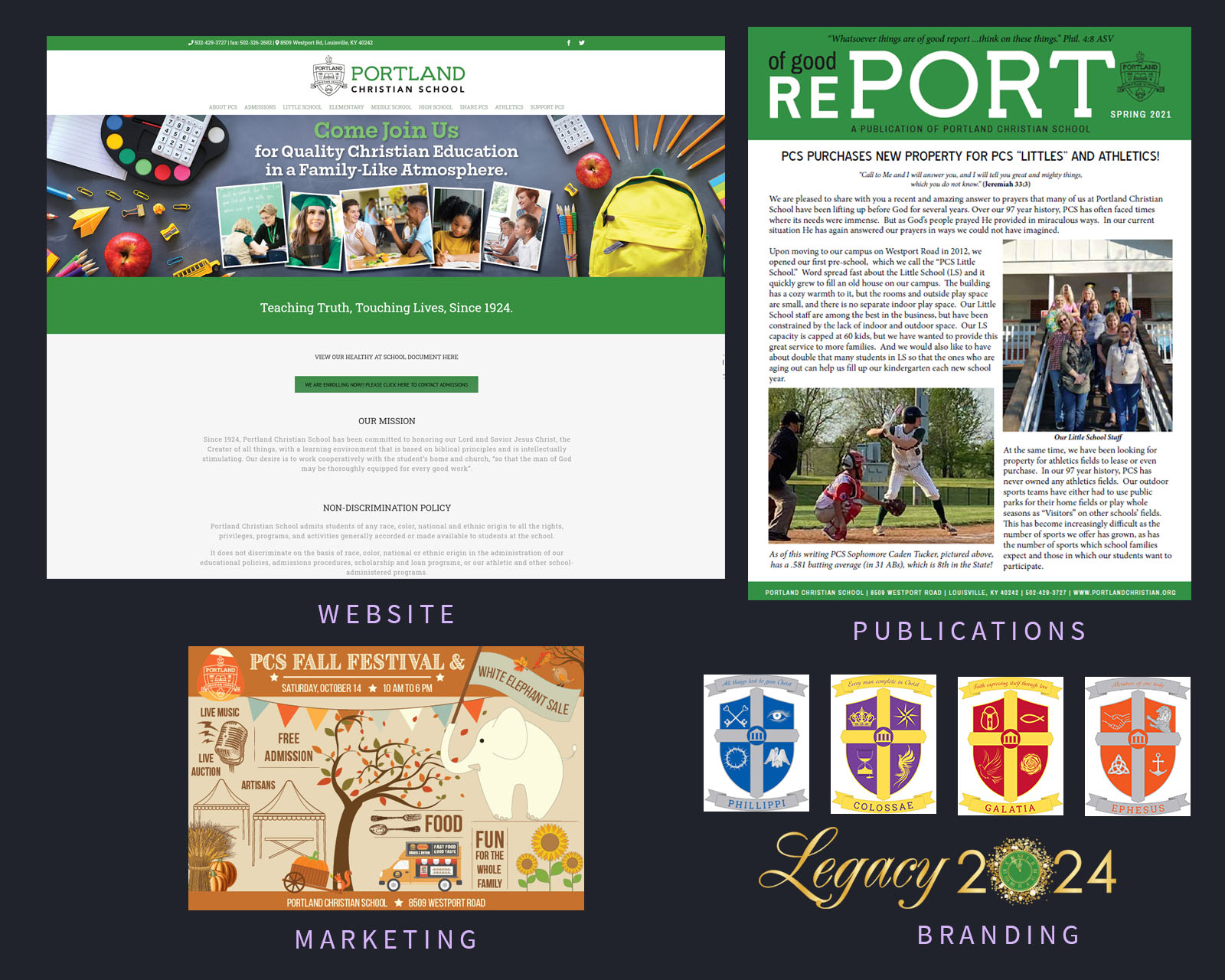 TELL ME MORE ABOUT YOUR PROJECT