Commonwealth Foot and Ankle
Commonwealth Foot and Ankle first hired Big Idea to update their web presence in January of 2014. Big Idea designed a new WordPress website with a comprehensive podiatric library feature to educate his clients on common and not so common foot ailments along with treatment options and procedures.
In 2020, CFAC desired to redesign their website with features that would allow their patients to book appointments and print office paperwork, policies and submit documentation. Once again Big Idea met the challenge and the new website launched in March of 2021.
REQUIREMENTS
WEB DEVELOPMENT – CUSTOM FUNCTIONALITY – GRAPHIC DESIGN – SCHEDULING PLATFORM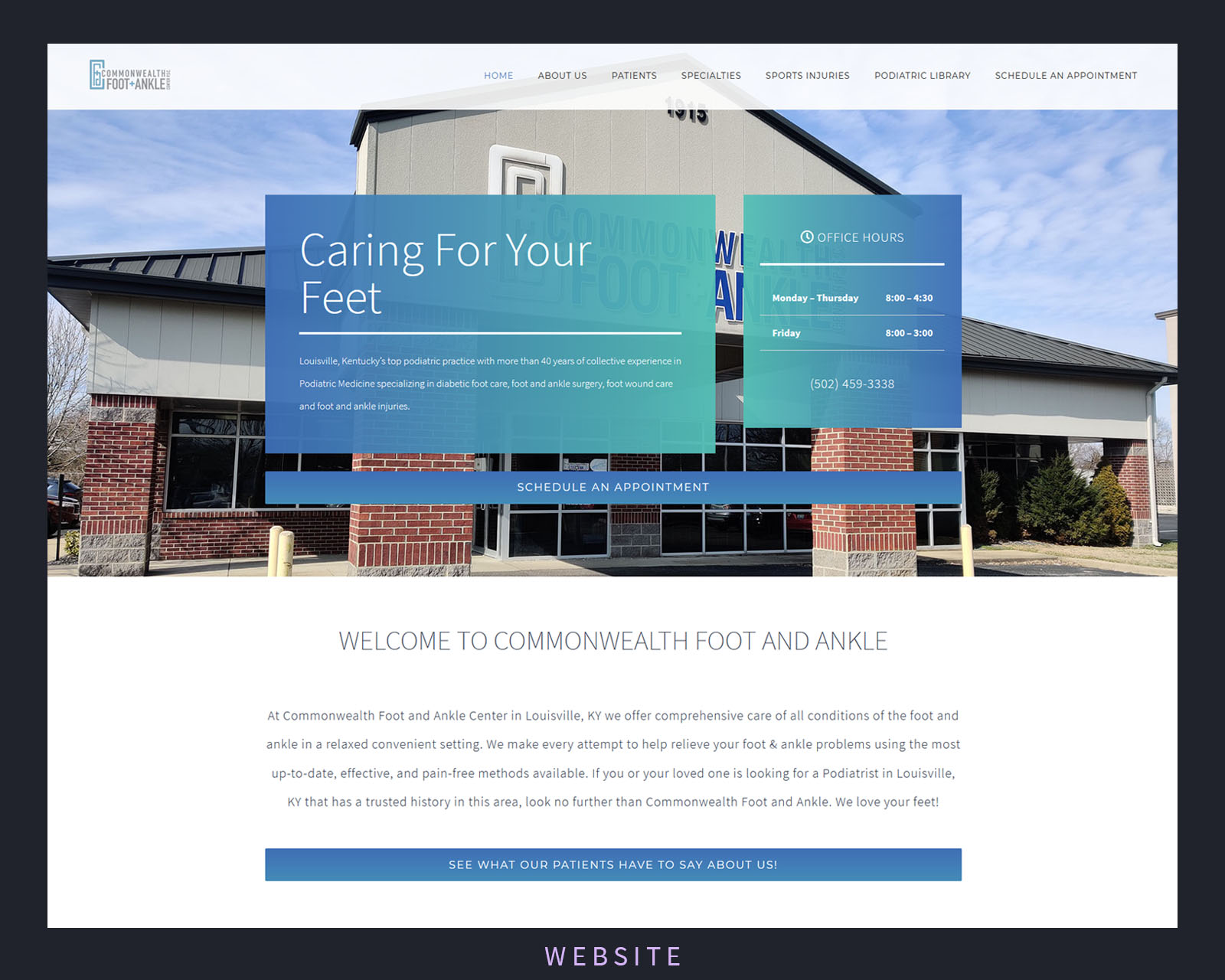 TELL ME MORE ABOUT YOUR PROJECT